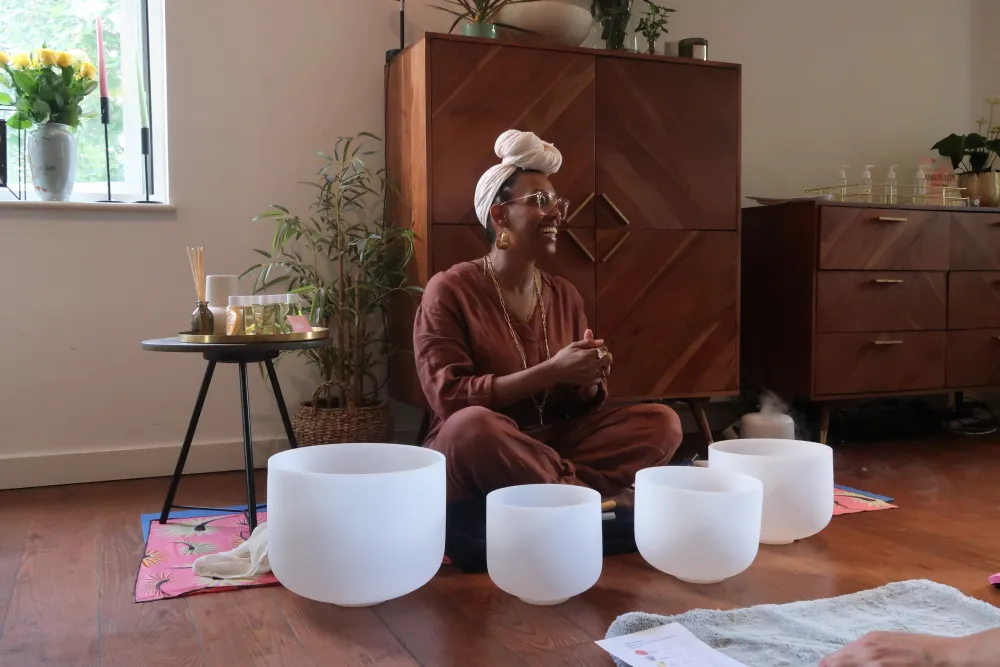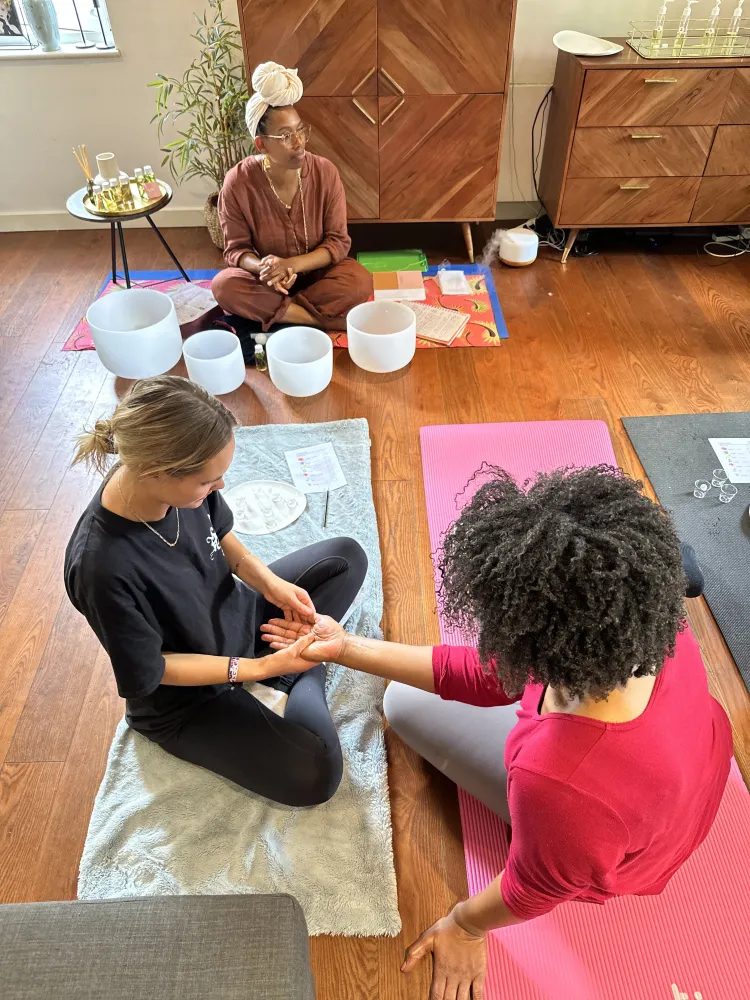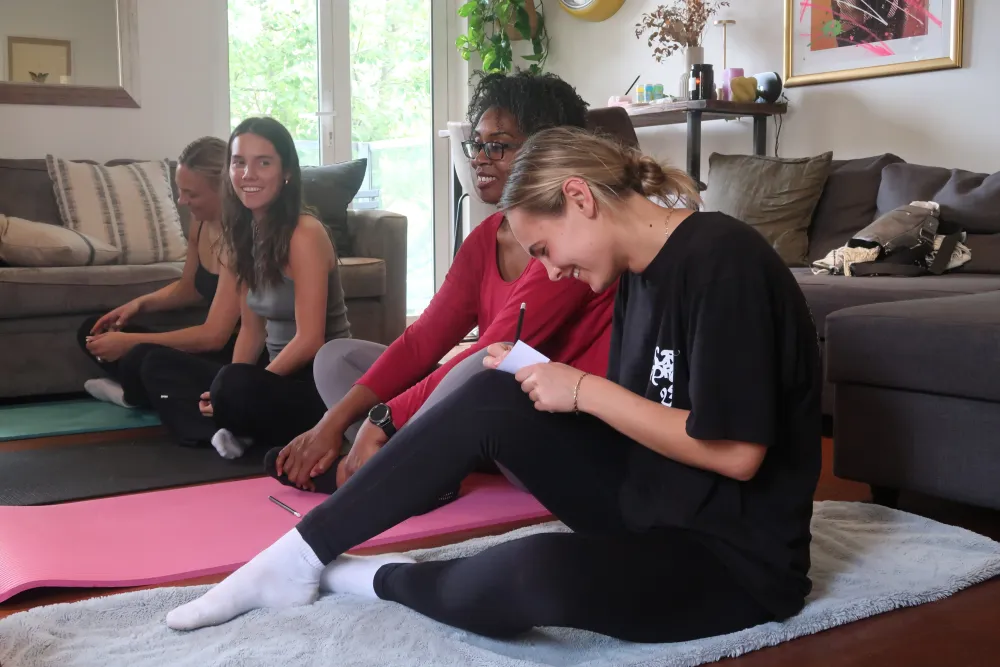 Experience Description
In today's fast-paced and demanding work environments, stress and burnout are becoming more common. Mindfulness techniques such as aromatherapy, self-massage, and sound baths are fantastic tools to help reduce stress and promote relaxation. In my Recharge and Renew Workshop for Teams, you will not only learn and experience the power of these techniques but also be equipped with the tools to use them during times of stress in the workplace. By incorporating these practices into your daily routines, you can improve focus, creativity, and overall well-being, leading to a more productive and positive work environment. We will explore the power of feeling balanced with different essential oils and aromatherapy, as well as self-massage, providing practical techniques that can be used during times of feeling overwhelmingly stressed or agitated. The experience will culminate in a soothing sound bath, promoting relaxation and as a team. By participating, your team will not only feel relaxed and rejuvenated during and after the session but also more empowered to take control of stressful situations. As a specialist trainer, life coach and wellness guide, I bring over 20 years of experience as a facilitator to my sessions. I will serve as your guide, supporting you in integrating these practices into your day-to-day life. Don't miss this opportunity to improve your team's well-being and productivity!
Extra Information
What's included
Sound bath, essential oils, diffuser, music & speaker.
What's Needed
Sufficient space for each guest to lie down, a yoga mat/towel/cushion
What's Special
This interactive experience is ideal for teams that seek to develop practical techniques that can be integrated into the…more
Important Information
Cancellation Policy
Cancel between 1 to 4 days of the event taking place - 50% refund (exc fees) Cancel with less than 24 hours notice - 30%…more
Age Requirement
Adults are recommended for this experience
About Your Experience Creator
Sophia Jones
Experience Creator
Reviews
No reviews yet.
If you tried this experience add your first review now.
Recharge and Renew Workshop for Teams
£850.00/Group of 40-50 People
Available City:London
Total:£850
Choose your preferred date